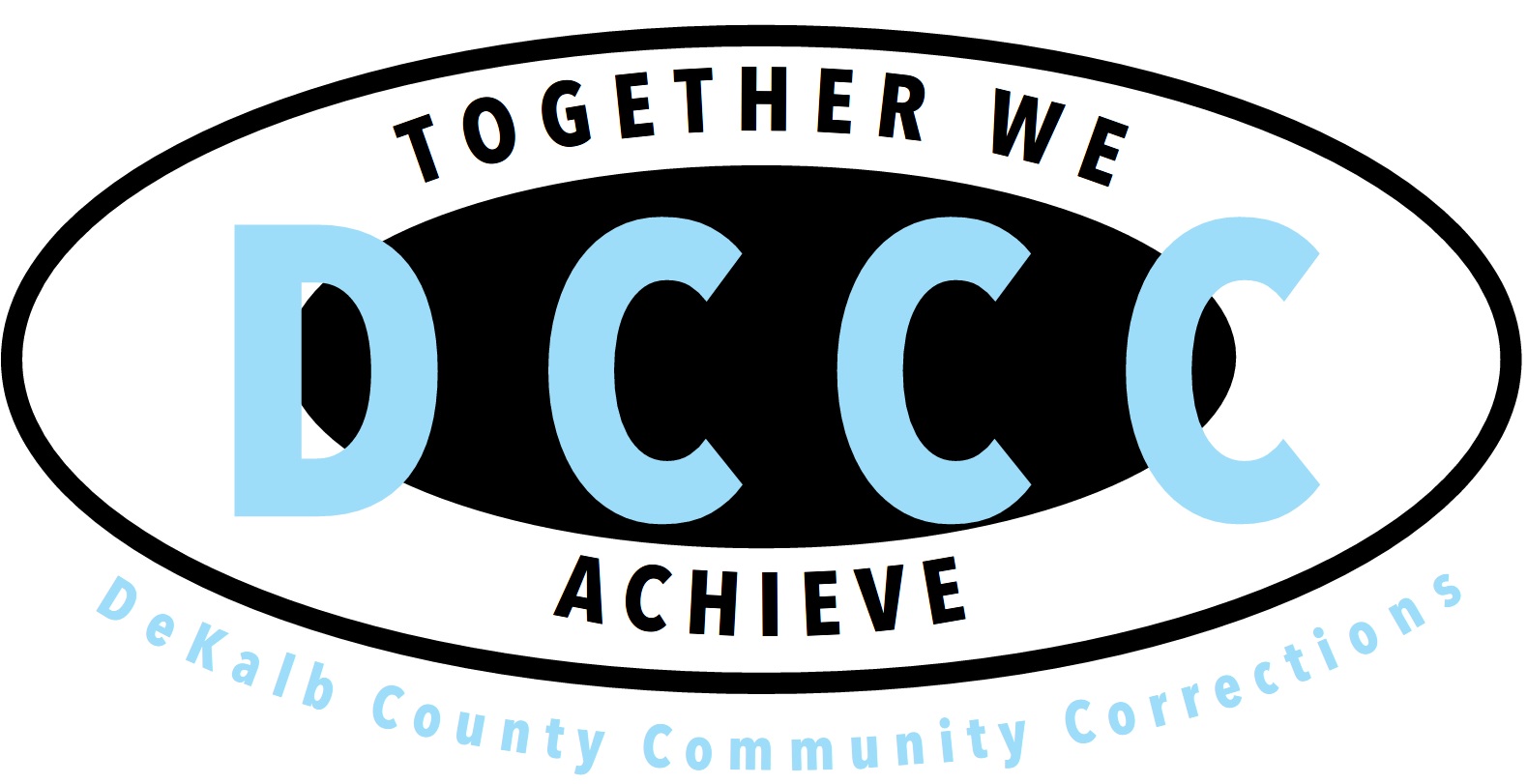 ---
OUR LOCATION: 1000 POTTER DRIVE, AUBURN, IN
DIRECTIONS FROM THE 9TH STREET OFFICE: TRAVEL WEST ON STATE ROAD 8, THROUGH AUBURN, GO UNDER I-69, FIRST ROAD ON THE RIGHT.
Vision:
The vision of DeKalb County Community Corrections is to improve the lives of local offenders to reduce the chance of future recidivism through collaboration with criminal justice agencies, human services partners, community leaders, and citizens.

Mission:
The mission of DeKalb County Community Corrections is to increase public safety by reducing recidivism and encouraging participants to be productive community members through evidence-based practices, cost savings to the criminal justice system, and enhanced coordination of local adult and juvenile justice systems.
Our Values:
D-irect offenders by motivating
C-onnect to appropriate resources
C-ultivate behavioral change
C-haracter development
Our Motto:
Together we achieve!
Goals:
Our agencies goals are as follows;
1) To increase community awareness and understanding regarding the benefits and services which community corrections provides by offering programs that provide alternative intermediate sanctions but do not compromise the safety of the community;
2) To increase community support and/or involvement by promoting the development of working relationships with existing and active community service organizations through community service restitution projects within our jurisdiction;
3) To decrease non-compliance and recidivism among incarcerated offenders by pro-actively assisting local penal facilities with the transition of inmates; and
4) To enhance current components and create new components designed to reduce recidivism of adult offenders with the implementation of effective intervention practices that reduce identified risk factors and targets specific criminogenic needs.
Contact Us
Physical Address
1000 Potter Dr
Auburn, IN 46706
Mailing Address
PO Box 6049
Auburn, IN 46706
Phone: (260) 333-0710

Fax: (260) 927-4779

Hours:

Monday, Thursday, Friday: 8:00 am - 4:00 pm; Tuesday: 8:00 am - 2:45 pm; Wednesday: 8:00 am - 8:00 pm
More Information
Find content and services related to this page.