CHILD SUPPORT
The DeKalb County Clerk's Child Support Division is located on the 2nd floor of the DeKalb County Courthouse, 100 S Main Street, Auburn, Indiana. If you have questions regarding child support, you may call the Child Support Division at 260-925-6595. The office is open Monday thru Friday 8:00 AM – 4:00 PM.
Support Modifications
The Clerk DOES NOT have the authority to modify your payment schedule. Your payment schedule cannot be modified without a Court Order. If you need to modify a Support Order or determine arrearages, please consult an attorney.
Cash Payments
These are the ONLY payments that may be made in person at the Clerk's Office.


DeKalb County Courthouse
Clerk of Circuit Court
100 S Main St
Auburn IN 46706
Child Support Enforcement 260-925-3450

(Title IV-D Office, a division of the DeKalb County Prosecutor's Office)
General Information about Your Case 1-800-840-8757 (KIDS Hotline)
The KIDS Information Hotline is a voice response system operated by the Family and Social Services Administration, Division of Family and Children – Child Support Bureau. The KIDS system can be reached through your telephone and allows access to general information about child support programs as well as specific support payment and court order information as stored on the Indiana Support Enforcement Tracking System (ISETS). Information regarding child support payments posted by both the Clerk of DeKalb Circuit Court and the State Child Support Bureau can be assessed through the KIDS system.
Support Payment History Record
A history of all payments received on a case may be obtained for $0.10 per page. Indiana State law requires an additional $3.00 fee per page if the history must be certified. Information concerning child support may be confidential therefore a photo ID may be required when obtaining a payment history in person at the Clerk's Office.
Name or Address Change
In order to provide you with the most efficient service, it is very important that support payors and support recipients inform the Clerk's Office of any changes in name or address. You will be required to provide the following information:
Information For Persons Making Child Support Payments

Information For Persons Receiving Child Support Payments

Indiana Rules of Court - Child Support Rules and Guidelines
Indiana Rules of Court – Parenting Time Guidelines
Contact Us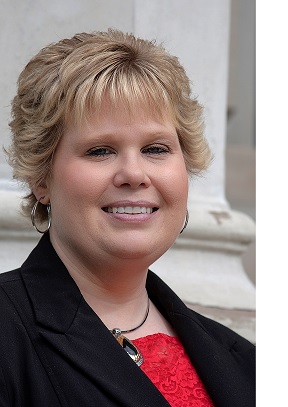 100 S Main St
PO Box 230
Auburn, IN 46706
Phone: (260) 925-0912

Fax: (260) 925-5126

Hours:

8:00a.m. to 4:00pm

Child Support: (260) 925-6595

Civil Division: (260) 925-0912
- Fax: (260) 925-5126

Criminal Division: (260) 925-4575
- Fax: (260) 927-4724

Small Claims Division: (260) 925-1315
- Fax: (260) 927-1331

Traffic Division: (260) 925-4576

Voter Registration: (260) 925-9787
More Information
Find content and services related to this page.