Department Overview
Personal and Real Estate Property Assessments. This is an elected position.
Assessor Duties
The Assessor has the following basic responsibilities:
Locate all taxable property in the County and identify the ownership.
Establish a taxable value for all property subject to property taxation.
complete an assessment roll showing the assessed values of all property.
Apply all legal exemptions.
The Assessor provides the following services:
Maintain Tax Assessment Records for County.
Real Estate (new construction, change to or removal of improvements).
Personal Property (business/farm, mobile homes, recreational vehicles).
Estate settlement (inheritance schedule for beneficiaries, transfer of personal property and financial assets.
The Assessor provides the following information:
Aerial maps of county with soil type identification.
Photographs of Dwellings.
Various forms required to declare personal property value.
Excise Tax.
Real estate and Personal Appeals.
Real estate property assessment records (copies $0.10 each)
Real estate property assessment fax (copies $0.50 each)
note: fees may be applicable
Contact Us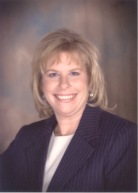 100 S Main St
Courthouse
Auburn, IN 46706
More Information
Find content and services related to this page.